"what the hecc" ― signature anger word in oso in a nutshell.
"We won- Wait, what?" ― I made this quote and I'm very proud.
SongGame has contributed to Open Source Objects since episode 1. He tried to contribute to OSO 2 but failed to notice there was a queue. He is also the creator of Open Source Objects in a nutshell (2 and beyond)
Personality
I can easily laugh when my friend says something funny.
I am open to everyone (except strangers of course). No anxiety here!
I like meeting new people. I am a very positive guy!
Contributions
Voices
I voice
Holly
since this episode.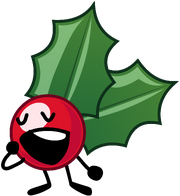 Fan-Made
OSO in a nutshell
Info
All the characters were redrawn in paint and shorted from 20 to 5 minutes!
And its kinda funny
This is where you can keep up-to-date with the episode states!
Notice
The original release for episode 1 was from Breath Mint Studios
Episodes
Released:
In the works:
Episode 4(0% Work is gonna start soon)
Community content is available under
CC-BY-SA
unless otherwise noted.